Doran Estate's Grand Opening of 308 Kimmage Road Lower
On the 27th of April 2019, Doran Estates held the grand opening of our new office at 308 Kimmage Road Lower, Terenure, Dublin 6W. It was a great pleasure to share the day with our past and present clients in attendance and we would like to share a massive thank you to each of them for their continued support.
Situated in a prime location, on the periphery of the City Centre, our new office is a bright and welcoming open plan space which allows our team to collectively work together in an efficient manner. This modern and larger office offers plenty of room for our existing team with room to grow for new members to support our expanding customer base.
Ireland's favourite country singer, Nathan Carter and Dublin GAA star, Alan Brogan assisted our director, Bridget-Anne Doran in the cutting of the ribbon ceremony. The two well known Irish celebrities brought great joy and laughter to the day.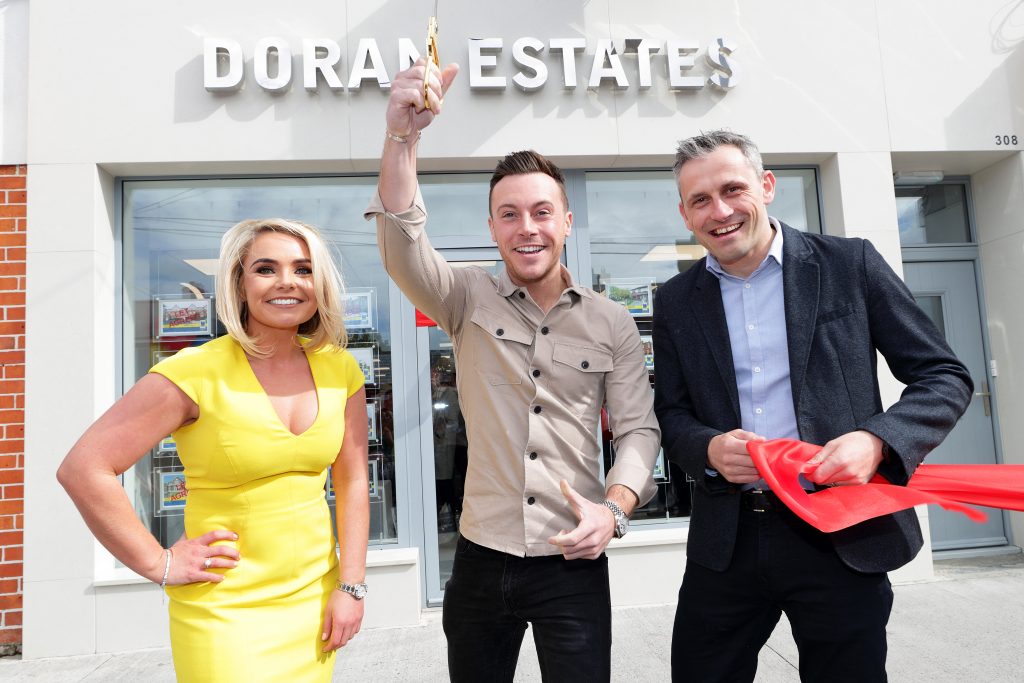 The memory of the late Frank Doran was also celebrated on this day. Frank was the master mind behind the new office. He envisioned a shop front which would welcome clients and potential customers to engage with the team at Doran Estates. He selected the location after months of carefully examining the area. Frank oversaw the building of the office from the ground up before his passing in April 2018. The Doran family were delighted to open the office in his honour, knowing that his ethos will forever remain within Doran Estates.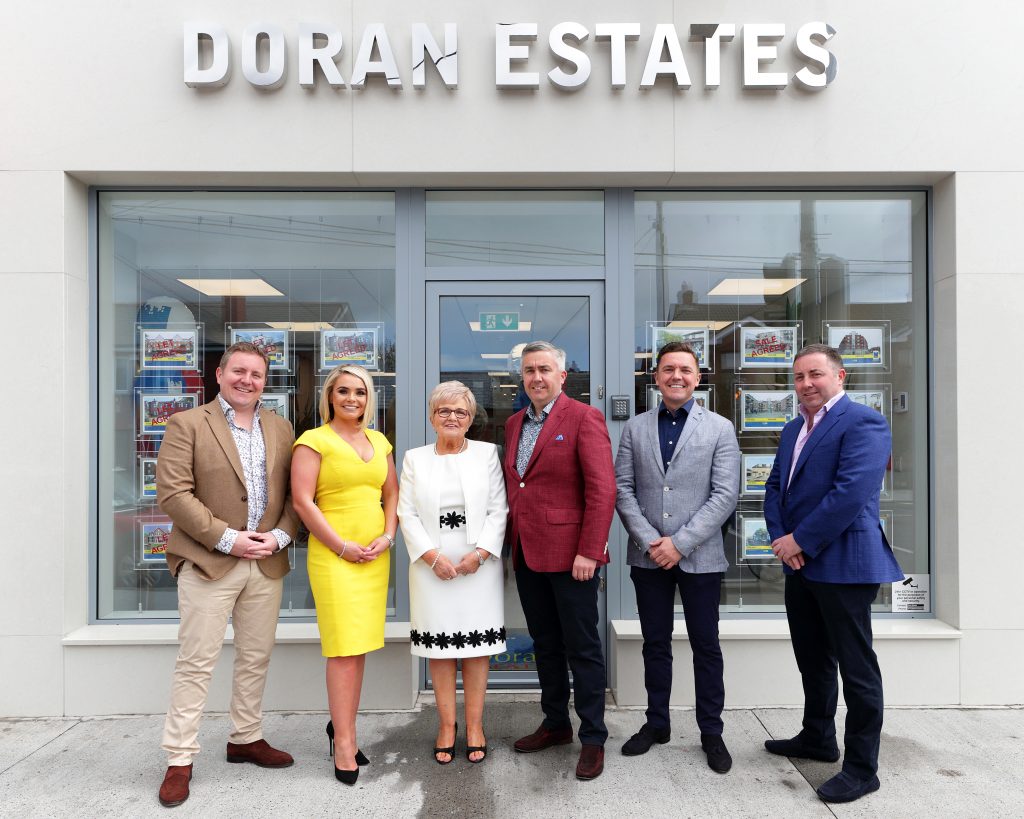 The opening ceremony was followed by a reception held in Newlands Golf Club, Dublin 22. We would like to share a big thank you to the staff of Newlands Golf Club who made the evening special for everyone. It was a great opportunity to celebrate and catch up with our clients.
Now that our new office is open, we are so excited to see what new adventures will be in store. We would like to share an open invitation to old and new clients to stop by for a cup of tea and a catch up.